Thinking about liposuction? You're not alone! It's an incredibly common procedure and we're very happy to answer your questions. We pride ourselves on being honest, transparent, ethical, and delivering elite results!
Dr. Torres – San Diego's #1 Liposuction Expert
Congrats – you've found the best! Dr. Torres is indisputably the most trusted expert in San Diego liposuction, and many of his patients have traveled from all over the US and other countries to have procedures done. Additionally, he is actively involved in training other physicians in the field of tumescent liposuction. Dr. Torres is a 15-year board-certified ER doctor, he has certifications in liposculpting and fat transfers, and he uses a state-of-the-art vibratory assisted machine that minimizes tissue trauma, bleeding, and bruising which results in less pain and downtime. At Skin and Skinnier, we pride ourselves in maintaining the highest possible ethical standards. We'd rather underpromise and overdeliver than the other way around! 🙂
Note: The fat removed during a liposuction procedure can be re-injected into your body elsewhere (typically the butt or breasts) to naturally enhance their size without using implants. This popular procedure is called a "Brazilian Butt Lift" – or BBL for short. For more information about BBL, please visit our Brazilian Butt Lift page.
What are the Results Like?
Dr. Torres is not only a medical doctor, but equally importantly, he is an artist who strives to transform your body. Using his artistic vision, he specializes in the sculpting of the body by strategically taking, leaving, and transferring fat to sculpt the best possible you. In addition, with vibration assisted cannulas, he is able to enter the body through small incisions to gently remove fat with minimal damage to adjacent muscles, vessels, and connective tissue. This results in less downtime and pain, less scarring, and a smoother, more natural appearance.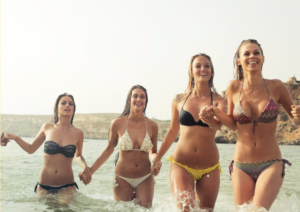 How does awake liposuction work?
We are proud to only perform "awake liposuction", which means we never use general anesthesia. In other words, you can watch TV and check your social media accounts while we improve your body! Unlike traditional liposuction which uses general anesthesia, Dr. Torres uses a tumescent technique that allows you to be fully awake throughout the procedure and experience virtually no pain or very little discomfort. This technique is much safer for patients and results in very little downtime and very little bruising if any at all.
What are the advantages of awake liposuction?
Awake liposuction is drastically safer than liposuction with general anesthesia.  Unless you are combining liposuction with another surgery such as tummy tuck or breast implants, there is really no good reason to perform liposuction under general anesthesia.  With tumescent liposuction you are fully awake. With awake liposuction, Dr. Torres can also stand you up several times during the surgery to see how you look in a more natural stance. He can also pose you in various positions which allows him to better sculpt your body and tighten your waist.  Being awake and being able to change positions takes the guessing out of the equation, yielding better results. Less down time and less bruising is also a benefit of awake liposuction because when the tumescent is done properly, there is very little bleeding.
How Popular is Liposuction in San Diego?
Modern liposuction and liposculpting has become incredibly safe and affordable, and it's one of the most popular cosmetic procedures today, especially when combined with a fat transfer to fill in the "hip dips" or naturally augment the buttocks through a full "Brazilian butt lift" (BBL). At Skin 'n Skinnier in La Jolla, Dr. Torres specializes in body contouring and modern liposculpting using a tumescent technique that allows the patient to be awake during the procedure which makes the procedure much safer than the traditional liposuction in which patients undergo general anesthesia.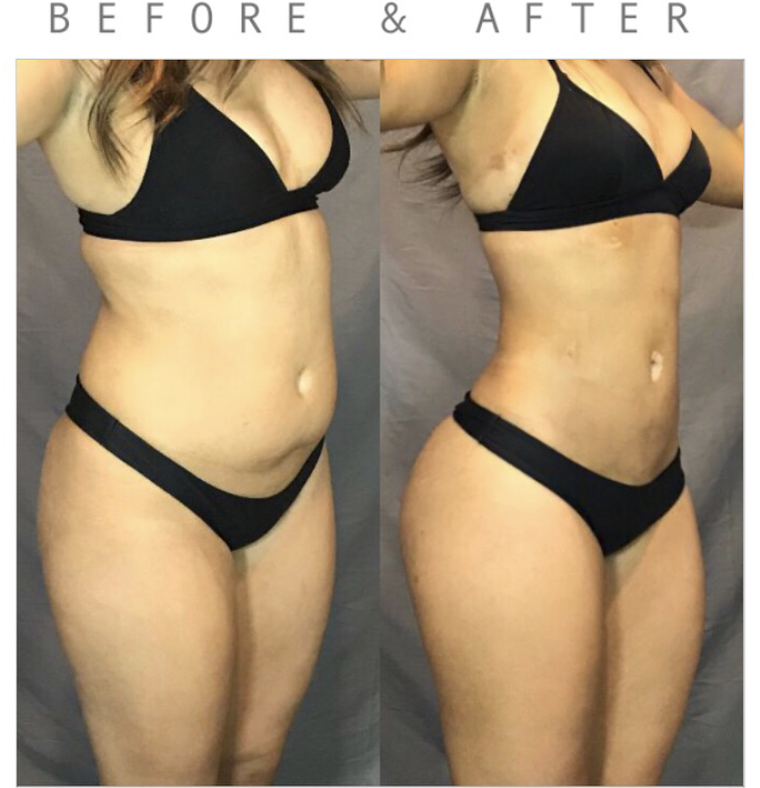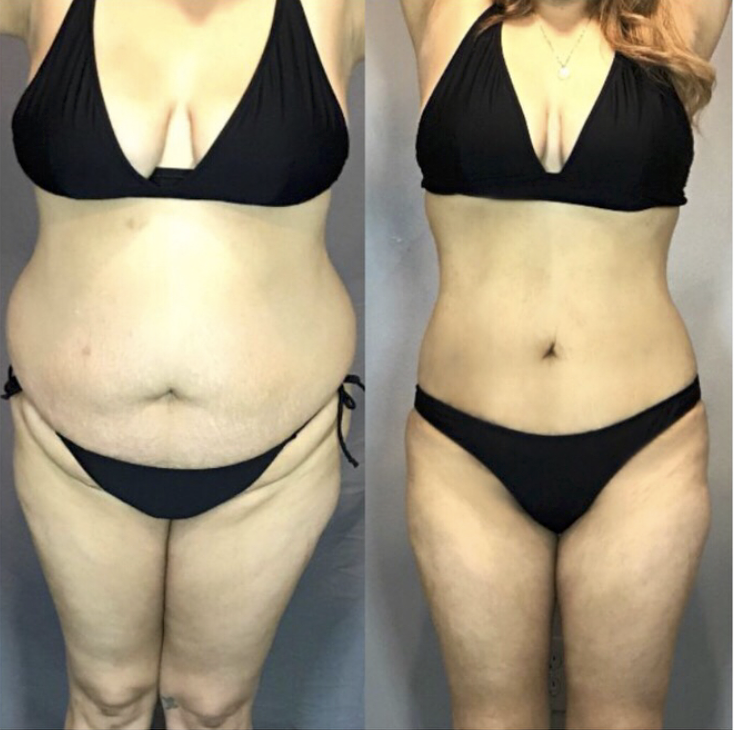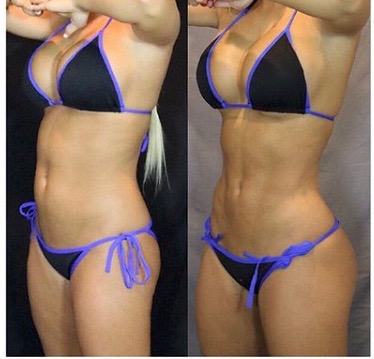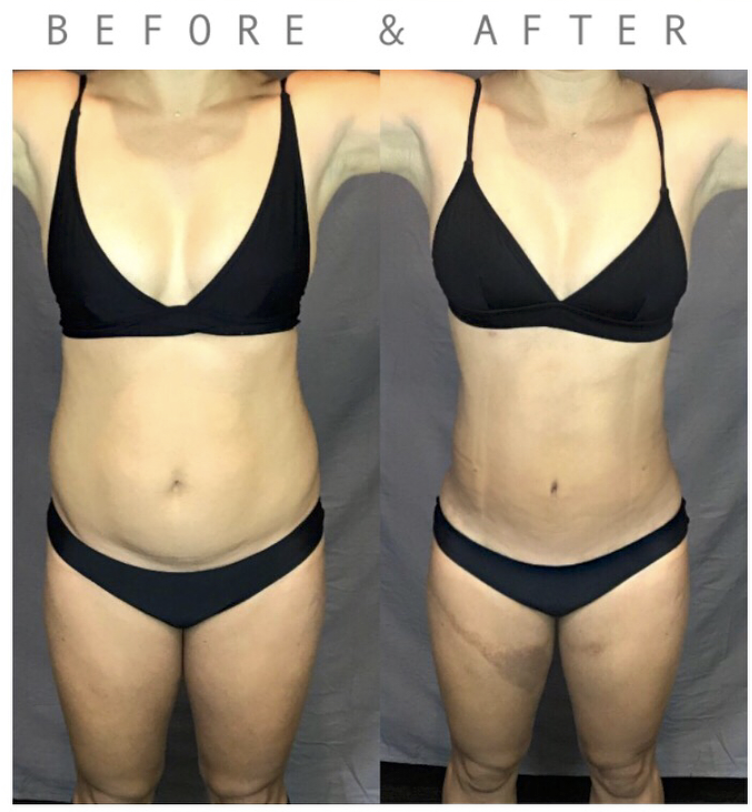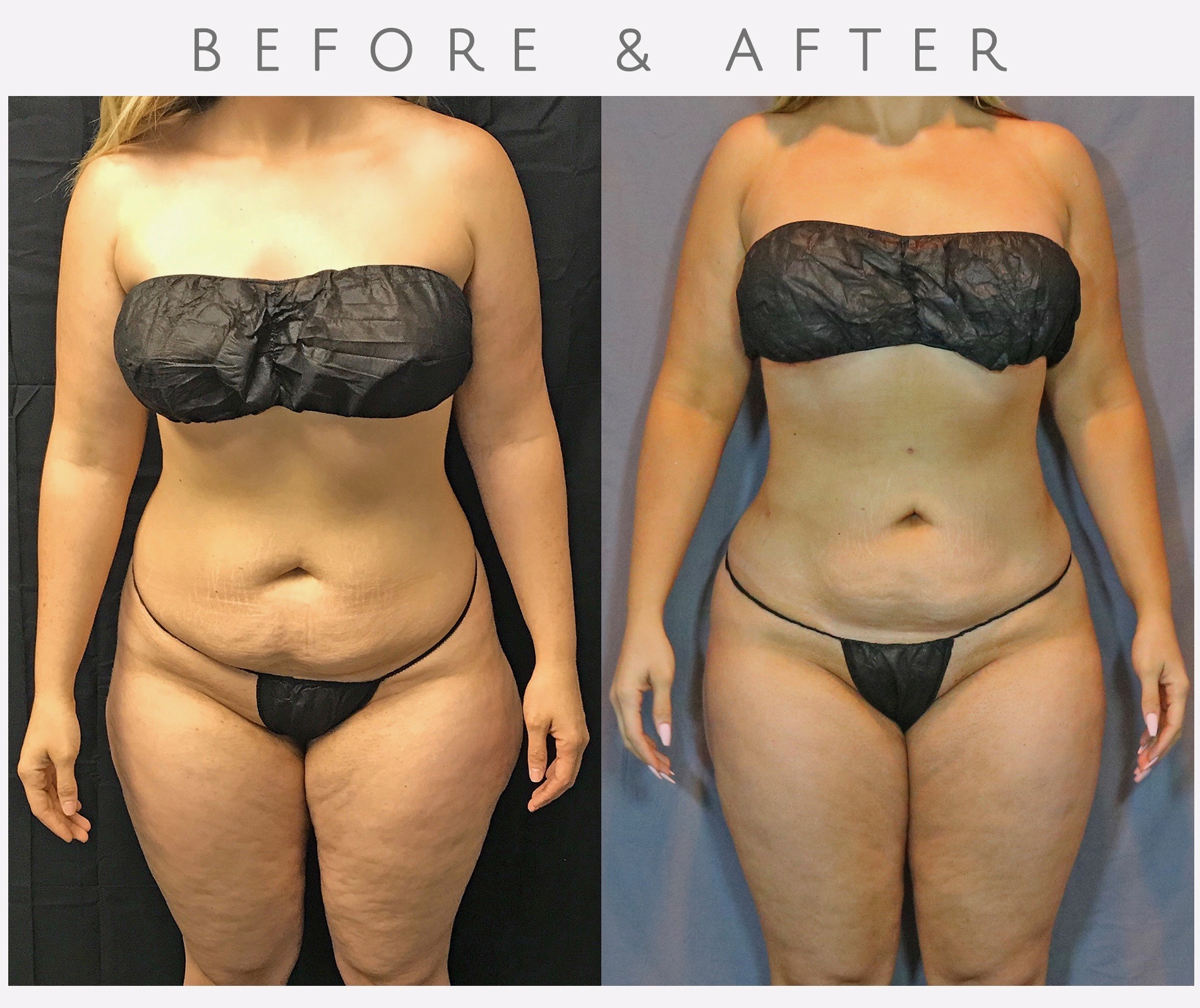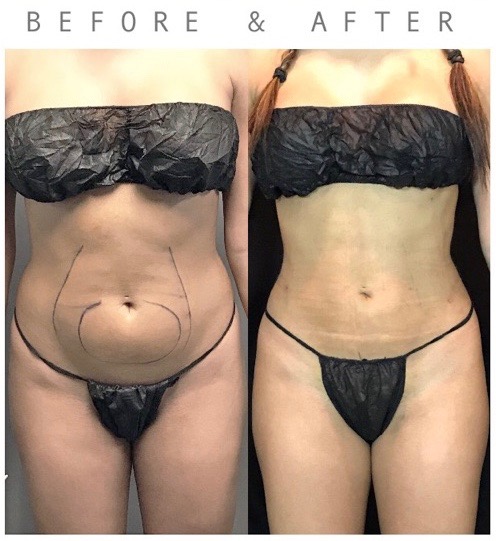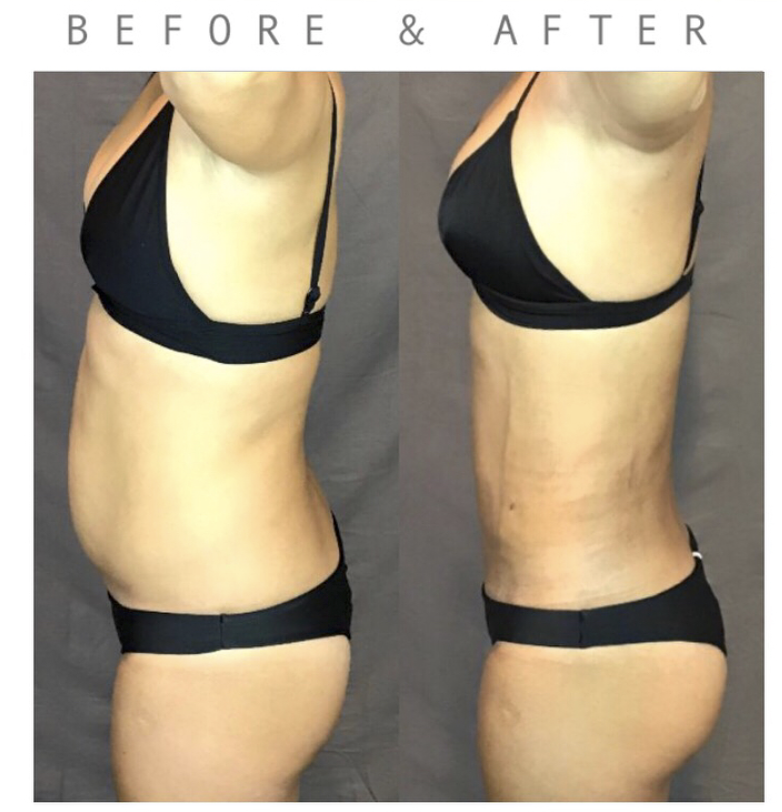 WHO IS A GOOD LIPOSUCTION CANDIDATE?
The American Society of Plastic Surgeons guidelines include the following:
Someone within thirty percent of their ideal body weight
Someone with elastic skin and good muscle tone
A generally healthy individual who is free from life-threatening illnesses or conditions
Non-smoker
Individuals with a positive outlook and specific body contouring goals
WHAT ARE THE MAIN BENEFITS OF VIBRATORY TUMESCENT LIPOSUCTION?
NO GENERAL ANESTHESIA NECESSARY!
In our cozy boutique medical spa setting, we do everything possible to make you comfortable throughout the procedure. You will be awake during the entire time and typically experience very little to no discomfort. One hour prior to the procedure, we administer a light sedative to help you relax, and we use nitrous oxide as needed during the procedure. Most of our patients watch TV, post stories on their social media, or surf the internet while we enhance their figure.
Since our machine does not freeze, burn or harm the fat, we are able to immediately process the fat and re-inject it into areas to create your best natural shape. Dr. Torres specializes in the Brazilian butt lift (BBL) and breast augmentation using your very own fat. Although individual results may vary considerably and are hard to predict, on average our patients retain approximately 60 to 70 percent of fat transfered. We typically achieve our best results with patients who are ideal candidates (see above).
Dr. Torres uses the latest state-of-the-art machine made in Germany with a three dimensional vibratory motion, allowing the 3mm cannula to gently remove fat with little adverse impact on adjacent structures (vessels, muscle, and connective tissue), resulting in less down time, pain and bruising. Our average patient is back to work in just a few days.
*Legal disclaimer: Individual results may vary. Our reviews speak for themselves, but Skin and Skinnier is not legally allowed to make any guarantees through this website.