Microneedling is no longer a celebrity secret to maintaining youth. It now has become one of the most popular skin rejuvenation procedures and has almost no down time. Microneedling is very effective for reducing fine lines and wrinkles, pigmentation, enlarged pores, surgical and acne scars, stretch marks, and is great for alopecia and hair restoration.

What is Microneedling?
Micro-needling uses 12 tiny needles to penetrate the skin at a very high speed causing micro-channels into the skin surface. These tiny micro-injuries are the key to new collagen and elastin production to help tighten and lift skin resulting in a more youthful appearance.
Micro-Needling with PRP (Vampire Facial)
PRP is platelet rich plasma that is obtained from your own blood. We draw a single tube of blood and process it to obtain your own PRP. This has been used for years in tissue regeneration because it promotes tissue repair by stimulating cellular growth. It is a great addition to micro-needling since it allows for deep penetration of the PRP into the skin. The results are rapid healing, minimal downtime, and collagen/elastin stimulation and growth.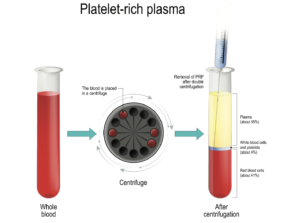 Benefits of Microneedling
Minimal downtime
Can be done on all skin types
Improves skin tone (Glowing effect)
Topical anesthetic makes it painless
Great for acnes scars, fine lines and wrinkles
How Much Does Microneedling Cost?
The price of microneedling is $495 (without PRP), while the price for microneedling with PRP is $850.
*Legal disclaimer: Individual results may vary. Our reviews speak for themselves, but Skin and Skinnier is not legally allowed to make any guarantees through this website.